Knot-Out Massage Ball / Peanut Massage Ball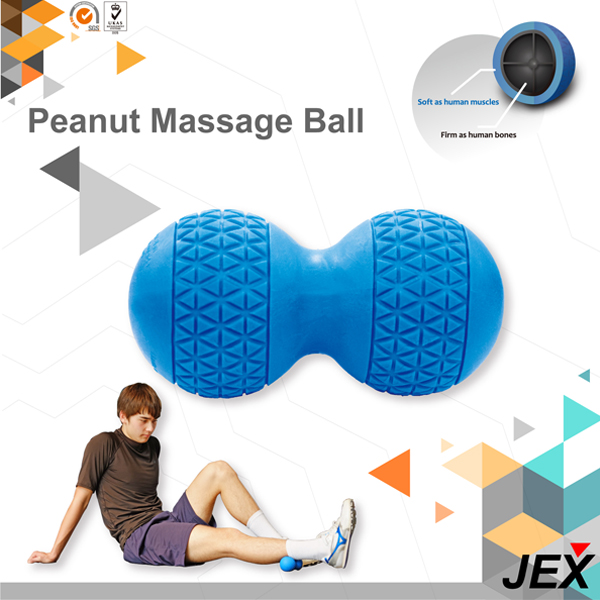 Peanut Massage Ball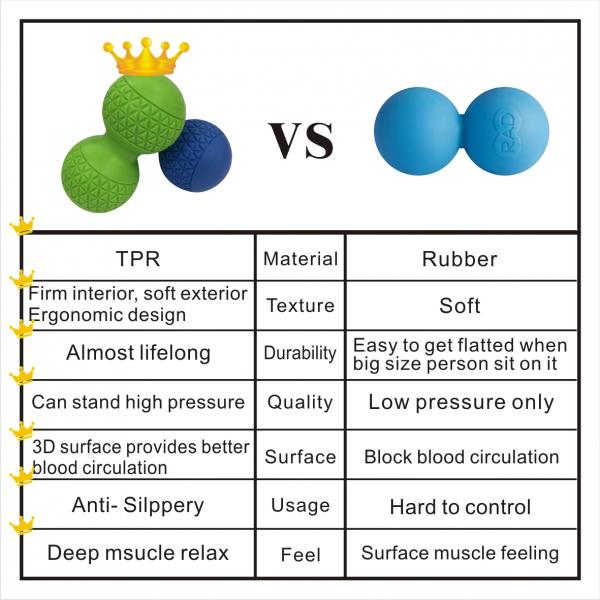 Peanut Ball Massage Roller
Product ID: JS-15 Massage Ball
Peanut Massage Ball / Double lacrosse ball
JEX KNOT-OUT® offers professional deep tissue massage to release trigger points on the body. Based on biomechanics of musculoskeletal system, JEX KNOT-OUT® relieves & soothes areas of the body, while providing better blood circulation. This massage roller has a firm interior to relax muscles & tendons, while soft exterior to13 be gentle on the skin.
peanut massage ball myofascial release ball massage ball massage roller
Specifications:
Length:13cm
Diamter: around 7cm
Color:
BLUE-HARD Hardness-30
GREEN-SOFT Hardness-20
Features:
•Human elbow design concept with firm interior, but yet soft exterior
•3D surface contact allows deep tissue massage, while proving better blood lymphatic circulation.
• Non-slippery exterior for better grip and body contact
•Compact, easy to use, travel friendly
• PATENT
Order Information:
Minimum Order: 300pcs
Branded Product, Buyer's Label Offered
Hot Products